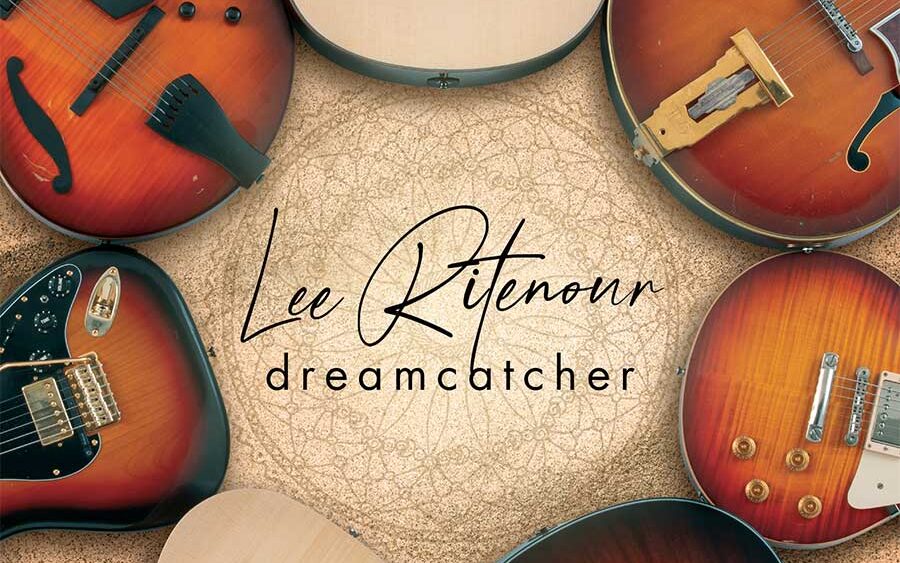 A note from Lee Ritenour:
A warm welcome and hello to all the fans, friends and Six String Theory Musicians around the world.
I am happy to announce that we will be continuing with our Six String Theory worldwide competition in 2021! It will begin in the 2nd half of 21' for all styles of the guitar, piano/ keys, bass & drums. More details to follow!
Also, we do have some great news for our Six String Musicians today! We will be hosting a FREE contest in association with my new album Dreamcatcher.
Dreamcatcher will be available December 4, 2020 on Mascot Label Group (Worldwide) and Yamaha Music Communications Co. LTD/Yamaha Music Foundation (Japan).
If you want to be a part of the contest, joining is easy! Here's the basic idea:
I'm releasing the sheet music for 5 of my new songs from Dreamcatcher, and you will get to hear my solo guitar version when the album comes out, but I want to hear YOUR version!
Simply download the sheet music and record a video of your interpretation of the music and tag me on Instagram or Facebook! Please use the hashtag #DreamcatcherGuitarContest.
You'll find the song list below. I want to hear any version from you. It can be electric, acoustic, solo , a band version, any style, tempo, groove, etc…make it your own … but definitely a video of you playing!
We've also got some great prizes lined up as well! Check below for full details on how to enter.
Best Wishes! Lee
HOW TO ENTER
Contest Start Date: November 10, 2020
Last day to submit: March 25, 2021
Winner announced: End of March 2021
Fill out the form below (takes just a minute)
Pick one tune from the lists below
Create your arrangement and record your video – any style, any genre, solo, with band, whatever you want!
Post your video to Instagram IGTV or Facebook and tag @leeritenourofficial (instagram) or @leeritenourmusic (FB) – make sure to your profile is set to public!
Make sure to add #DreamcatcherGuitarContest to your post so we don't miss it!
Feel free to tag a friend who may want to join!
SONG LIST
HOW MUCH DOES IT COST?
FREE!
WHO CAN ENTER?
Must be 16 or older to enter. All styles and genres welcome!
Runner Up Prizes
6 Runner Ups will have their videos featured on the Six String Theory Competition Website
GRAND WINNER PRIZES
Mascot Records "Players Club" CD collection
Lee's new album, Dreamcatcher, the vinyl/ LP version signed by Lee Ritenour.
1 Year Access to Lee's "Musicians Creativity Lab" 12 Guitar Lessons
20 minute video call with Lee Ritenour
Enter the 2021 Six String Competition for FREE.
We will announce the winner & post his/ her video on sixstringtheory.com
HOW TO WIN
The winner with the best arrangement will be selected by our team at the end of March.
GOT QUESTIONS?
Go to Lee's Instagram and send us a direct message (DM). A member from Lee's team will get back to you ASAP!